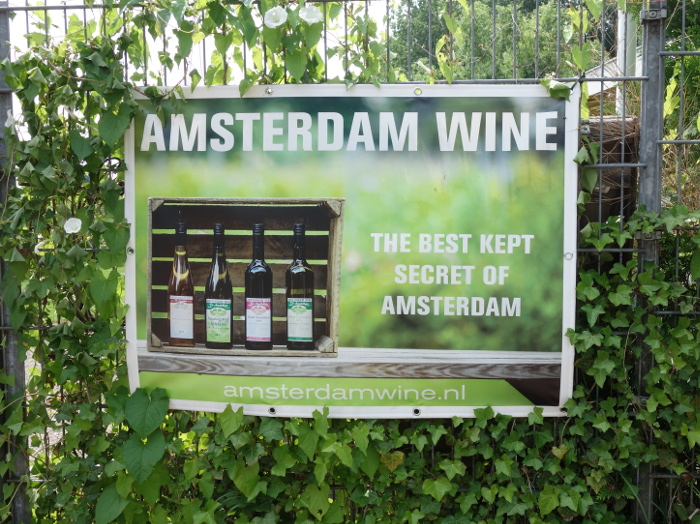 Suppose, you are an international wine lover and you suddenly have a crazy urge to discover Dutch wine. You have heard about the stuff, and cannot imagine it is any good. How would that be possible, wine from such a wet and cold country? There are people on social media who tell you about grape varieties like Johanniter and Solaris, and about wineries from South Limburg to the island of Texel. But you will only believe if you have tried a wine yourself.
Well, I have to disappoint you: that isn't going to happen. At least, not until you hop on a plane and come to the northwestern corner of Europe. You might be lucky and have a sip a bit earlier. If you book World Business Class with KLM Royal Dutch Airlines, you will be able to choose a glass of Dutch white wine from winery De Kleine Schorre. But that's about the only place in the world there's Dutch wine available outside of the country's borders.
Schiphol Airport
So now you have flown in, and landed in Amsterdam, ready to visit the country. But even if you are just changing flights and have a lay-over at Schiphol Airport, I have good news. Because also at the airport, it is possible to finally give in to that urge. You can start your explorations into Dutch wine right there! Winery Hof van Twente sells its Dutch White, Dutch Red and Dutch Rosé at the airport. They are made especially for export, of grape varieties developed for cooler climates.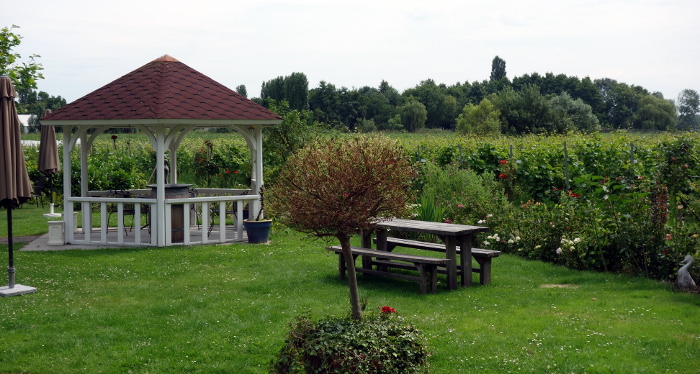 Amsterdam
In case you decide to stay a bit longer, and visit Amsterdam, the opportunities to try Dutch wine are getting better. In fact, you have several. One is to have lunch or dinner at ©Rijks, the restaurant of the Rijksmuseum. There should be at least one Dutch wine on the wine list. And there are more restaurants in Amsterdam that serve Dutch wine. In our ebook Discover Dutch Wine, we have a few more suggestions for you.
A second opportunity is to enter a well sorted wine shop, and ask for a bottle there. It is very possible they have one or more different Dutch wines in stock.
Holland Wine Center
But the absolute best thing to do when staying in Amsterdam would be this: hop on the GreenLine for only 25 euro and visit the green side of Amsterdam! The hop-on hop-off bus visits several interesting places, such as the Amsterdam Forest, a windmill, the Olympic Stadium and many more attractions. It also makes a stop at the Holland Wine Center, opened this year by Jan Schake and Tieke Roosen. Jan is not only the initiator of the GreenLine, but also the owner of winery De Amsteltuin. This winery now includes the Holland Wine Center, and is situated at the edge of the city and on the borders of the river Amstel. One hectare is planted with several new varieties, like Johanniter, Solaris, Souvignier Gris, Cabernet Cortis and Pinotin. The vines are rooted in a subsoil of zavel, a mixture of clay and sand. Jan makes white, red and rosé wines.
De Amsteltuin and the Holland Wine Center are most likely the best kept secrets of Amsterdam. Not only can you taste the wines of De Amsteltuin, at 5 meters below sea level the lowest lying vineyard in the world, but you can also open a bottle of several other Dutch wineries. This makes the Holland Wine Center the only place in the Netherlands where you can try wine from at least eight different wineries. And they belong to the best Dutch wine has to offer!
Rest of the country
Visiting the rest of the country is of course the next best thing to still your urge. In Discover Dutch Wine, we have many more ideas and suggestions to take advantage of. The Holland Wine Center however is so new, it isn't even in our book. I give you this scoop, and hope you will enjoy it.
P.S. And alright, yes, there are two other possibilities to try wines from the Netherlands outside of the country. You might be lucky and find a bottle somewhere in the border area with Belgium. Or you can order from www.nederlandsewijnwinkel.nl. They tell me they have delivered abroad before.
Discover Dutch Wine on Amazon
Discover Dutch Wine on Kobo